So we finally made it to Uttervik for the crayfish party with Camilla and her family. 
Camilla and I met school year 1987/88 when we both were exchange students in Idaho, USA. Since then we've been friends! 
So coming to Camilla with family is like coming home for me. 
We had sought shelter for the thunderstorms in Nävekvarn and got a rain break motoring to the get fast at the bathing pier in Uttervik. Our maneuver went well and just when tying fast the rain broke loose again. 
When is got lighter, we packed up and went the short walk through the woods to the yellow house.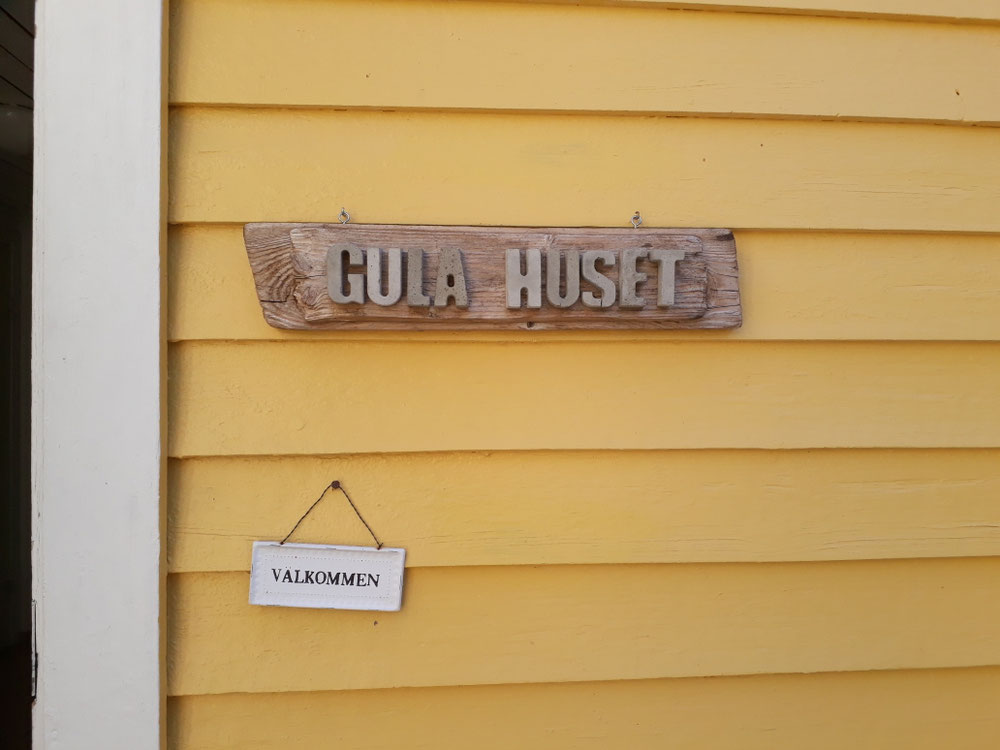 We were warmly welcomed and my next crew Antonio and Ulrike had also just arrived. 
Wow, how much food we got as a buffet and then the crayfish. We all looked silly with our hats and sang a few schnapps songs while eating and opening the shells. 
Camilla and family Björk, thanks for all your efforts to make the party such a success, I'm so touched by your generosity and hospitality!