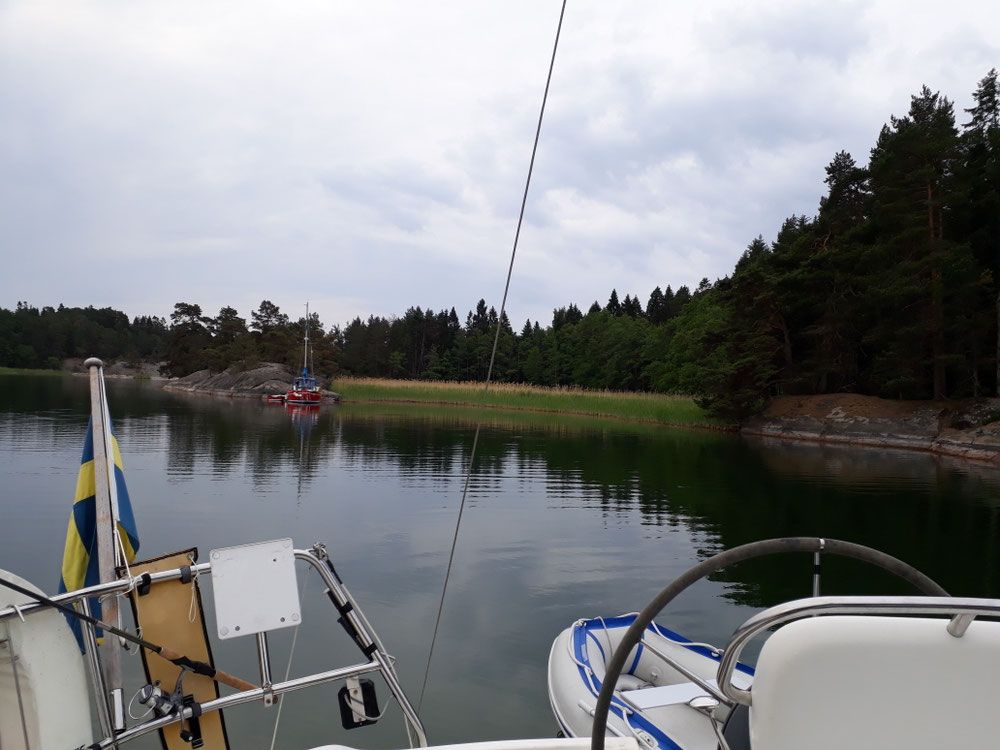 This is the first morning since I arrived that it's overcast and it rained around 5 o'clock. 
We had a good night with shifting wind, totally quiet. 
The boys took their morning swim before breakfast in 20° warm water. 
We had a sailing day that started with light winds progressing so that in the afternoon we even had to reef. 
Thomas dared to helm for a while as you can see on the picture. 
Morten stomach rebelled a bit when we reached more open waters and the waves became more irregular and larger. 
One gust brought the boat to an involuntary tack and we reefed to have better control. 
Our night harbor has been Ringön again swoy anchoring. Christine and Thomas took the dinghy for an excursion of the bay. We had  a lovely dinner cooked after Morten and Christine 's grandmothers recipe "Königsberger Klopse", really yummy!
The boys decided to take the dinghy out one more time and mounted the motor. When pulling the chord to start it heartily Morten made such a long movement that he nocked Thomas nose bloody. 
Today we head south to another natural harbor close to Arkösund.