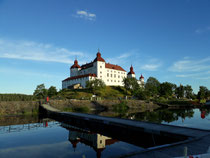 At this castle was the original plan to celebrate midsommar and arrive Thursday evening last week. Now I'm here with my new crew Fredrik and Lovisa, my sister. 
Today we have had a gorgeous sunny day and fair winds. 
We managed to sail for some time, but then the wind shifted against us and got so faint that we motored the last 1.5 h.
After arriving, it got so hot we needed to switch into swim gear. 
Lovisa and Fredrik took the dinghy for a ride and I dipped myself at the back of the boat in 17° celcius warm water.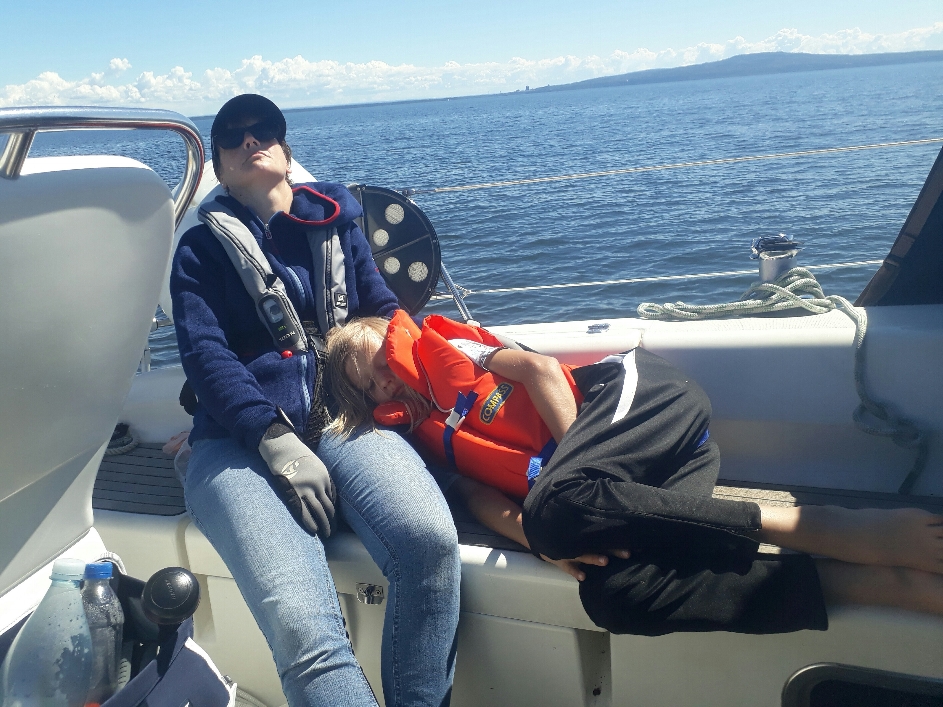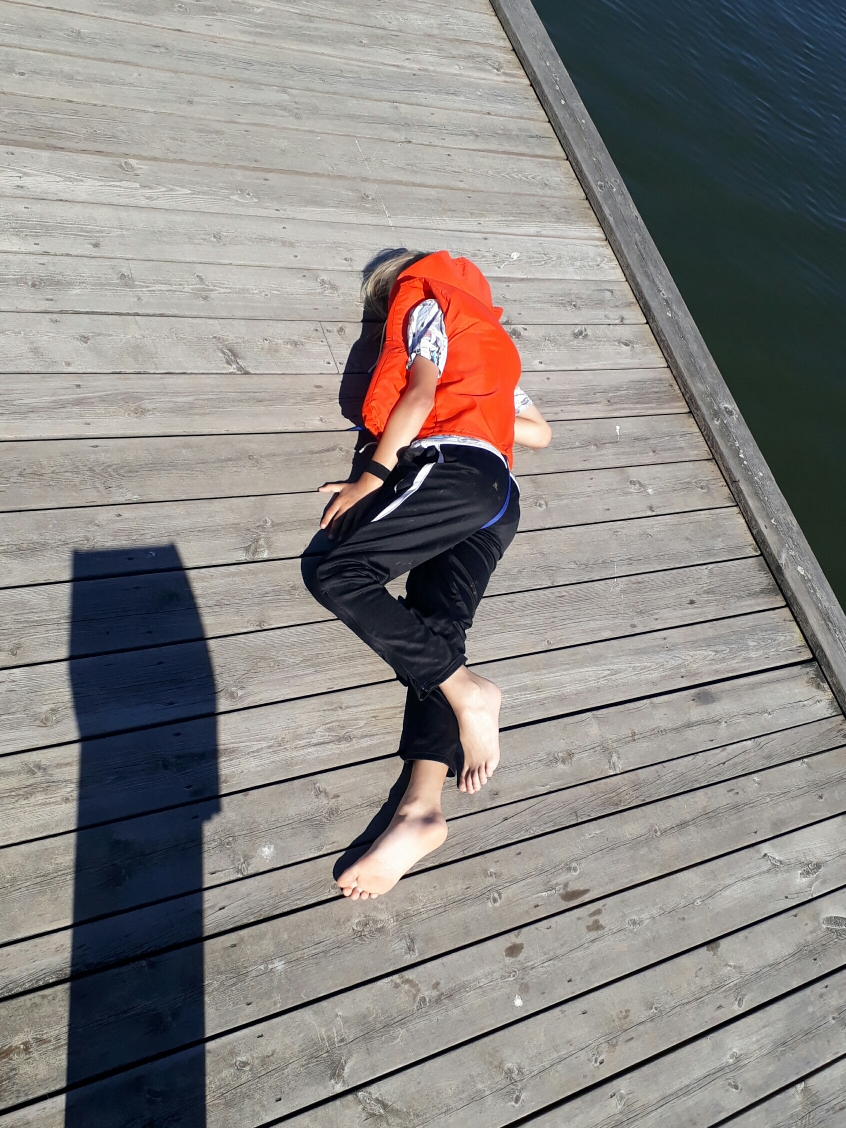 Fredrik recovered quite fast after getting off the boat. Telling me it was very wavy today! 
Well he should have been part of the first week with HD or last Thursday with Gian, then he would have called these conditions flat.