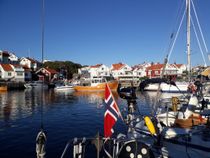 So today was the first real sailing day on the west coast of Sweden. I have been here a few times, because my mum is from here and her part of the family is here. I actually planned to visit their summer house, which has a small pier, but since I'm still catching up, that might not happen! 
Well west coast is very different from east coast around Stockholm. First thing that is apparent is the islands hardly have trees on them. Instead they seem to have houses growing on them. 
What I also notice is that there are a lot of small harbors that have numerous spots for guests boats. Traffic between the islands is plenty and the gusts awful. 
That's why today, I chose to go out onto the open water to go north rather than fight with traffic and gusts in narrow passages. 
This turned out to be just perfect today. 
We started late at 11h, since we thought getting a good nights sleep was the right thing after yesterday's events. 
The wind slowly picked up as predicted from 5 m/s to 9 m/s around 16h.
We even with a reef in hit 7 knots a few times. 
We were fast in Mollösund at 17h almost 30 sm north of Björkö. I'm very proud of our accomplishment today, also I feel energized after such a day of sailing.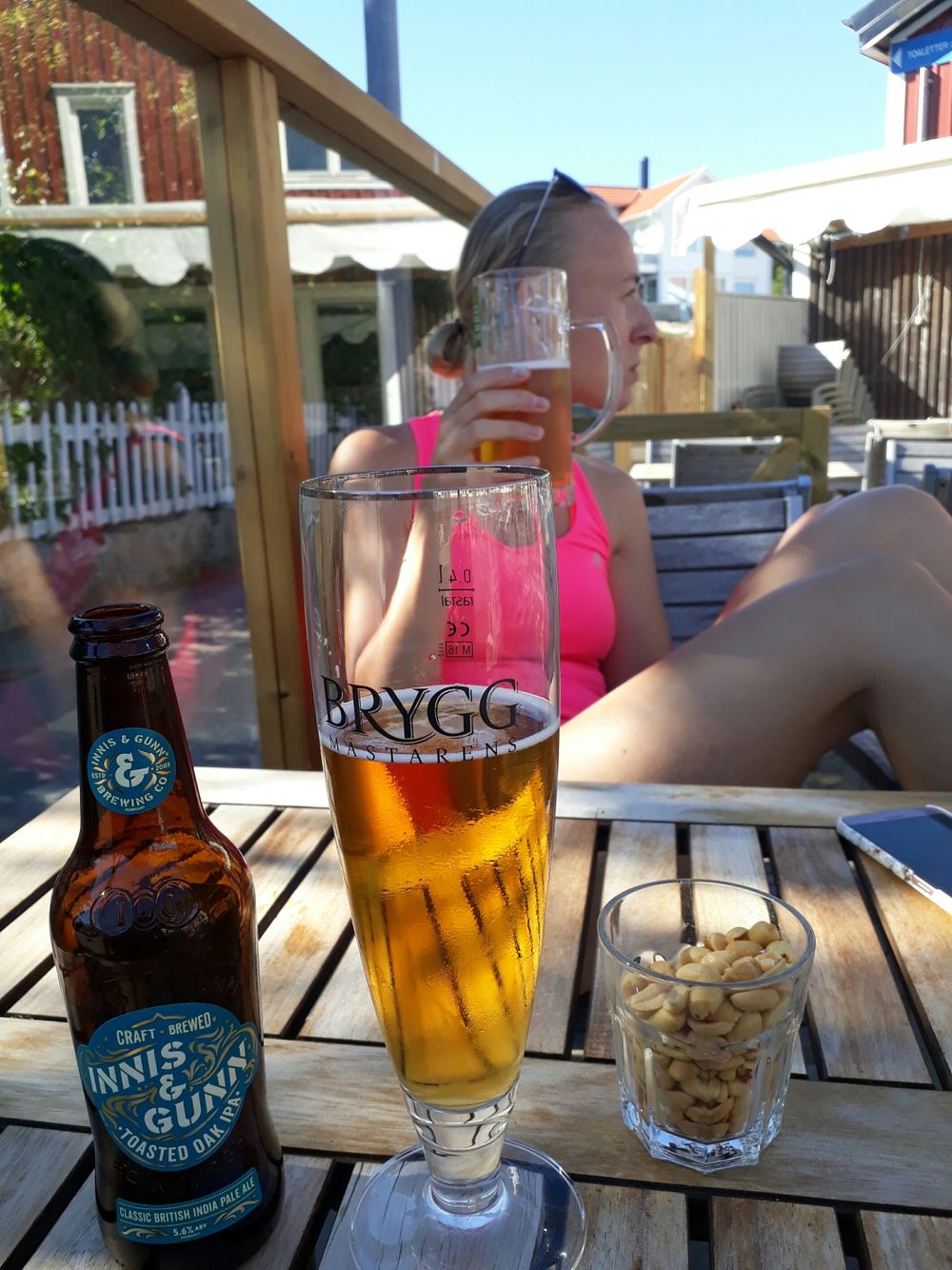 And the day ended with my first dip in salt water!