The day started sunny and with calls for repair time for the motor. Via the same motor repair company as I had looking at the electrical problem of the motor in Göta kanal, I learned their representation is in the harbor Långedrag outside of Gothenburg. After explaining the problem the lady called me back and told me to come in Wednesday, then they could look at it. 
This means we set out tomorrow for about 45 sea miles up to 9h on the water to be there before lunch on Wednesday. 
Today though has been a bit slower, starting shortly after 10 and being fast and docked in Smögen before 13h. Rain and thunderstorms were predicted for the afternoon, that we wanted to avoid.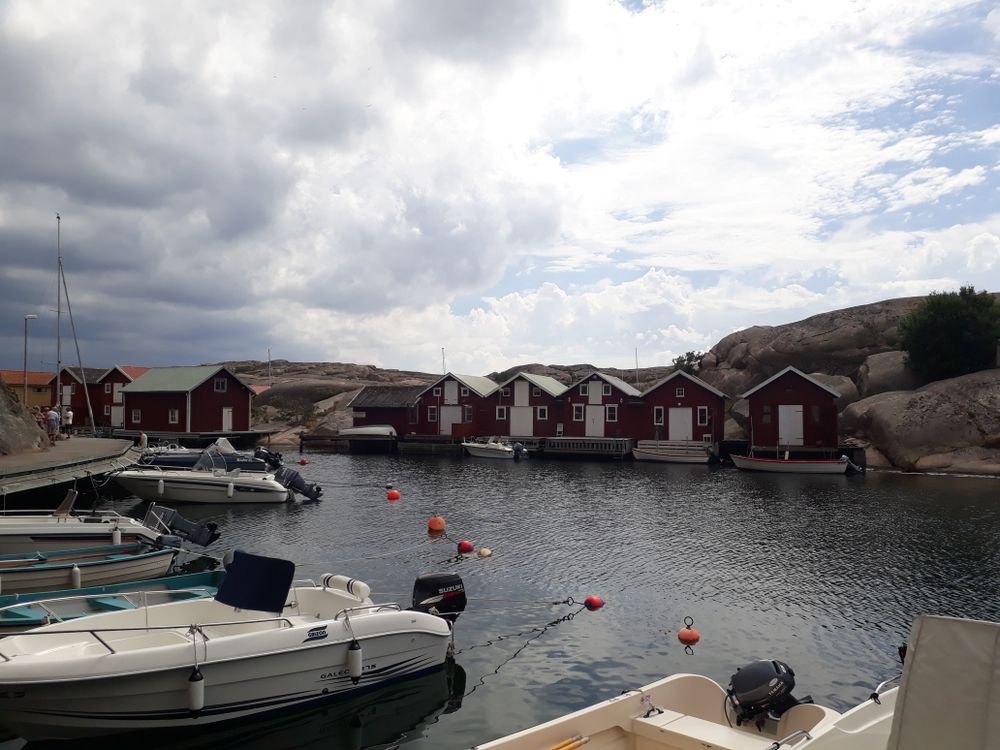 What was awesome is my aunt, uncle and cousin with her 2 sons made it here from their summer house to meet me. 
Luckily the first rain missed Smögen, so we had coffee, cinnamon rolls and cherries on deck together.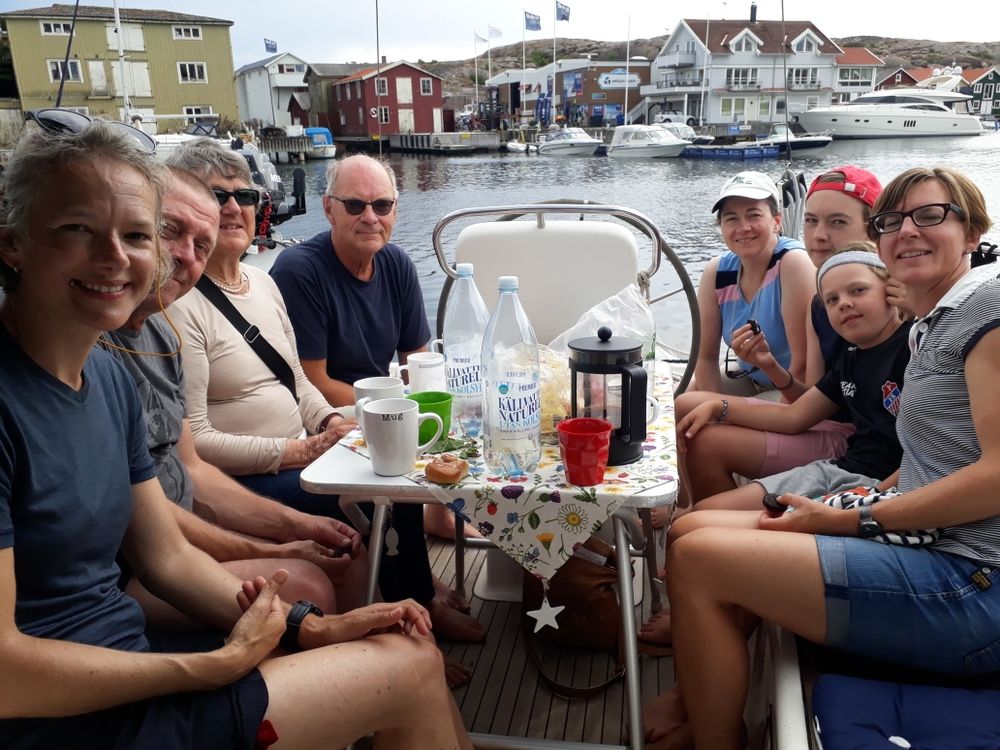 Anna-Maria was kind to take this picture so you believe how crowded the boat can be. 
Some took the chance to go swimming once more, while I and my aunt Margareta and uncle Bertil stayed behind on the boat to chat and catch up some. We got interrupted by rain as predicted finally starting.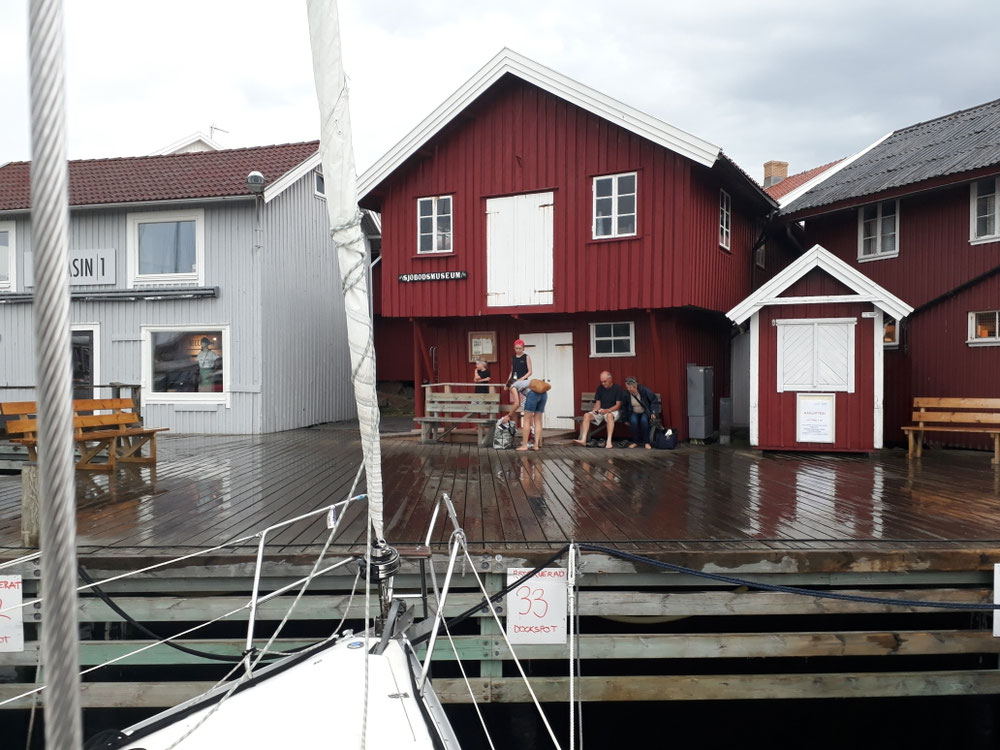 We enjoyed seeing each other, especially since I had hoped to sail to their summer place and say hi, but realized this was to far out of the way, and now they drove about an hour to see me instead! That is just great and makes my heart melt. 
We will meet in Switzerland again latest next year at my 50th birthday party.