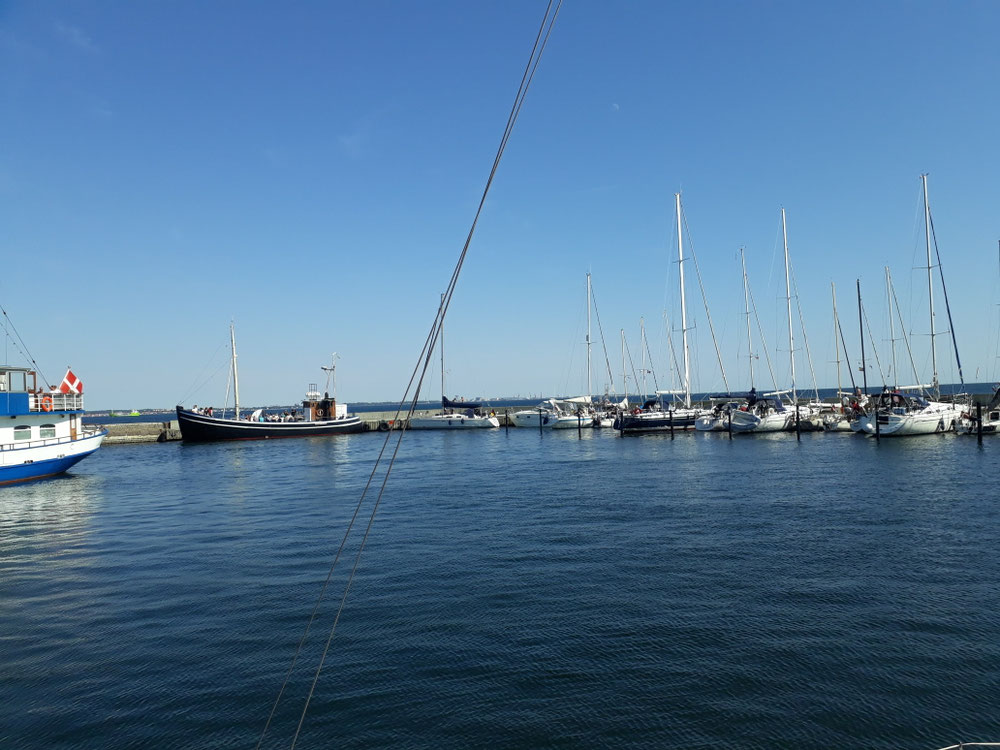 What a day we had today. It didn't start to well, most of us hadn't slept well and additionally I had asked to leave around 8 o'clock. 
We expected a long 37 sm ride up to 7 hours on the water. 
First challenge was getting 2 other boats loosened that were tied up on top of us in the narrow harbor of Torekov. 
We had warned them yesterday and it worked out. After a manoeuvr from me that was just centimeters from going wrong, we got out and set sails. 
Wind was noth west and we sailed south west with big waves from the side making us all slightly seasick. 
After even me having to lighten myself and others needing naps, we managed around the cap north of Helsingborg and could change course more southern that lightened the wave rumble. We all slowly regained some strength. 
In front of Helsingborg, where we originally would have ended up, we needed to help the boat get out of some ferries passing and hit 8 knots. 
Both Margaret and Martin took over a big part steering today. Especially impressive was how Margaret stayed on course in huge waves heading for the cap we needed to round. 
We finally arrived at the island Ven around 15 h in the small harbor Bäckviken on the east side and secured one of the last docking spots. 
We were really lucky. 
Daniel and Margaret spoiled us for dinner with a great meal.