When we fasted here at Arkösund harbor at 14.20 o'clock today I suddenly realized: Full circle around south of Sweden is complete!
Second week of sailing, June 11th I was here with Christin, her brother Morten and her cousin Thomas. It's become the second last week and I'm here again with Christin.  This time her son Alvar. Veronica and Antje are also with us on the boat. 
Wow! This really is an accomplishment, I'm proud!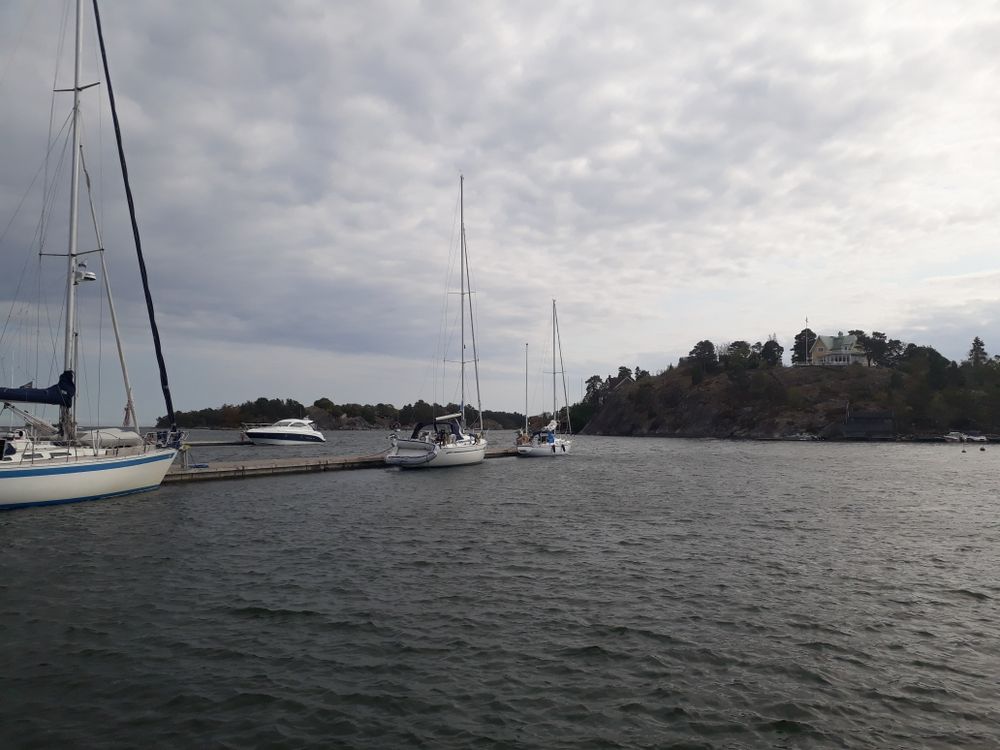 We had a great sailing day today! Southern wind getting stronger slowly got us sailing north through narrow passages for 4 hours and at the end we practiced some tacking as a change to jibing or shifting the Genoa on Aspöfladen. 
We were happy to have the chance of eating breakfast in the sun and sailing almost all the way in sunshine. Definitely one of the highlight sailing days of my journey. 
Now we just booked the sauna to use for this evening. This will be a first also for this journey. Strange 4 years ago I had the chance of sauna at least twice a week, but apparently south or middle of Sweden harbors doesn't seem to be into that!