Posts tagged with "thunder"
---
Sailing
 · 17. August 2018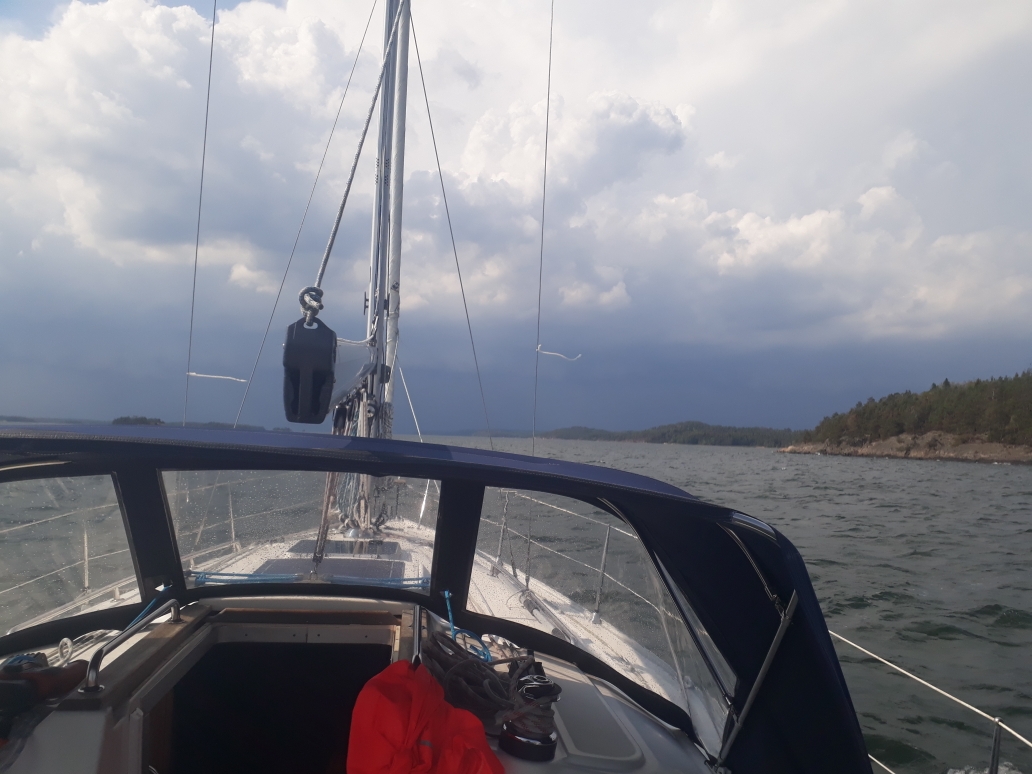 Today we started with breakfast in the sun, then cleaning the boat and off we were around 11h. Predictions told us thunderstorms would come around 16h and until then wind would increase. Well this came earlier. We headed for Stora Uttervik first were if possible we would have fastened the boat at the bathing pier, but the wind and direction made that impossible. So we sought shelter in the nearby harbor Nävekvarn. We got here just before the thunder hit with heavy rain. Now we are ready to try...
Sailing
 · 10. August 2018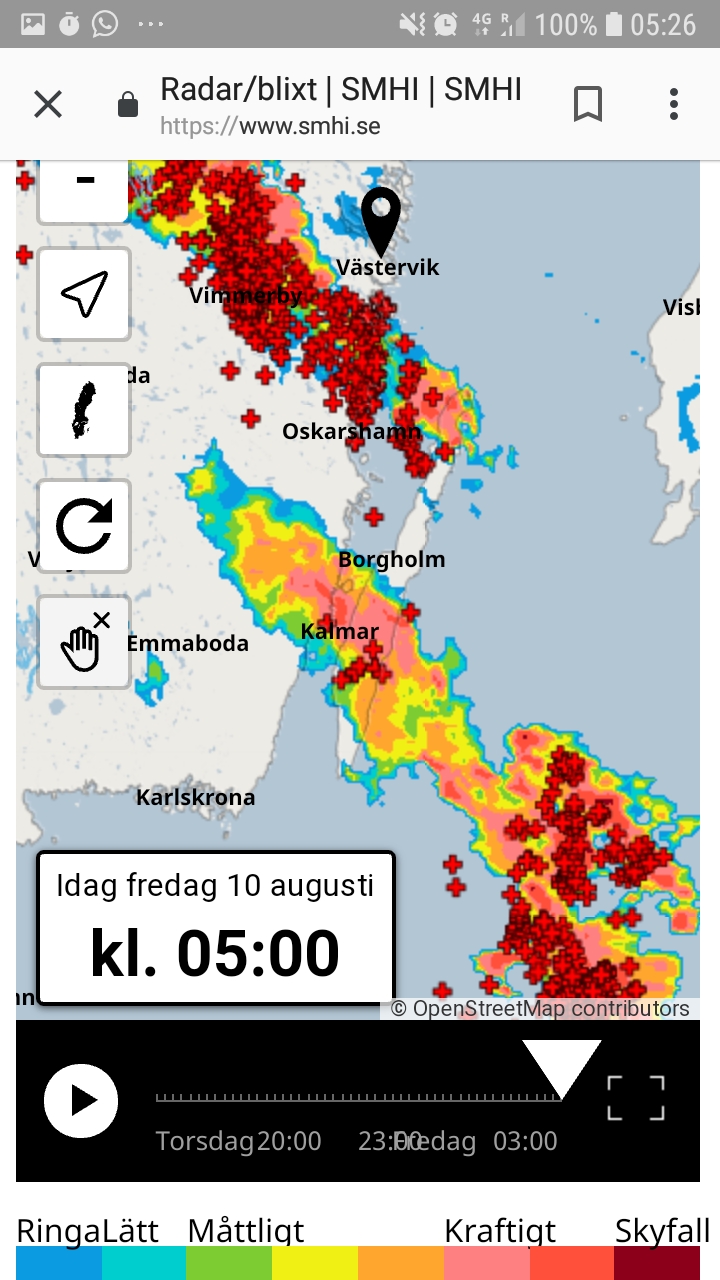 I woke up shortly after 4 o'clock and heard thunder. Then I checked the weather rain radar and saw a massive thunderstorm heading our way. I got everyone up and we got ready to have some rain and rough conditions. After all of us were dressed in raingear we noticed the anchor was not holding well. We put the motor on backwards, keeping us steady while the gusts hit and lightning was around us. We were lucky over us not the center of the storm seemed to pass rather the edge. We saw that more...