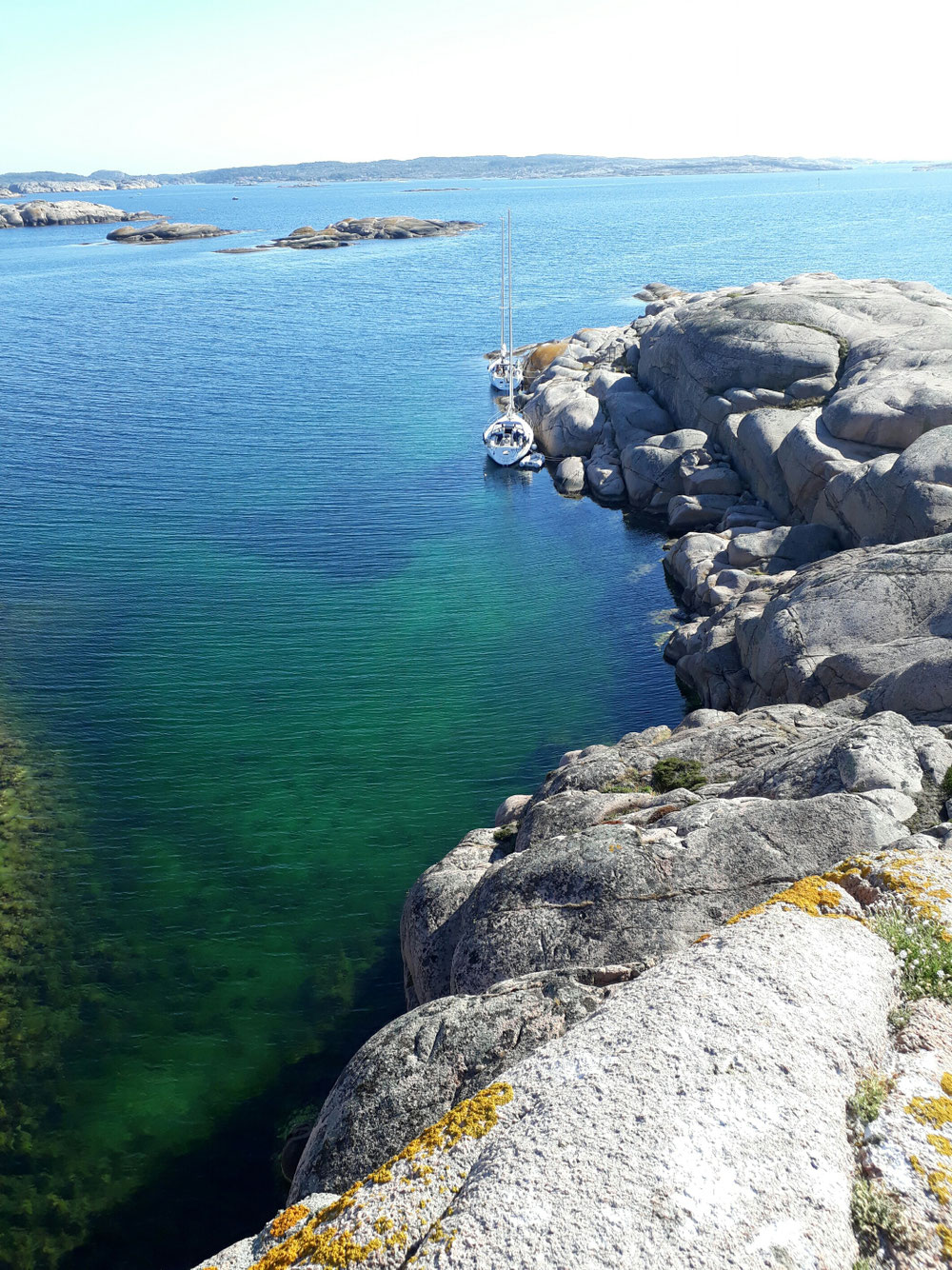 So today we started with swimming after breakfast. 
I had not had the best night, somehow restless listening to sounds of the boat and thinking of changing winds during the night. 
Another sunny day awaited us with less wind than the last 2 days. We headed west and then north after passing the corner island close to the famous harbor Smögen.
Our travel speed picked up from 3,5 knots to about 4, 16 sm took us about 4 hours. It was a very nice passage partly between salmon colored rock island as they are typical here. Beautiful! 
When arriving to the natural harbor around 14h that had the best shelter for the wind conditions all good spots were taken. We had some more options nearby, so I changed my course and saw one boat laying longside towards rocks in one spot also marked in my harbor book. 
We checked it out and the sailboat already there told us how to tie up and where to put the boat. The guy even helped tying us up taking our ropes. So we ended up in a splendid place with just 2 boats, instead of in a crowd. Awesome!