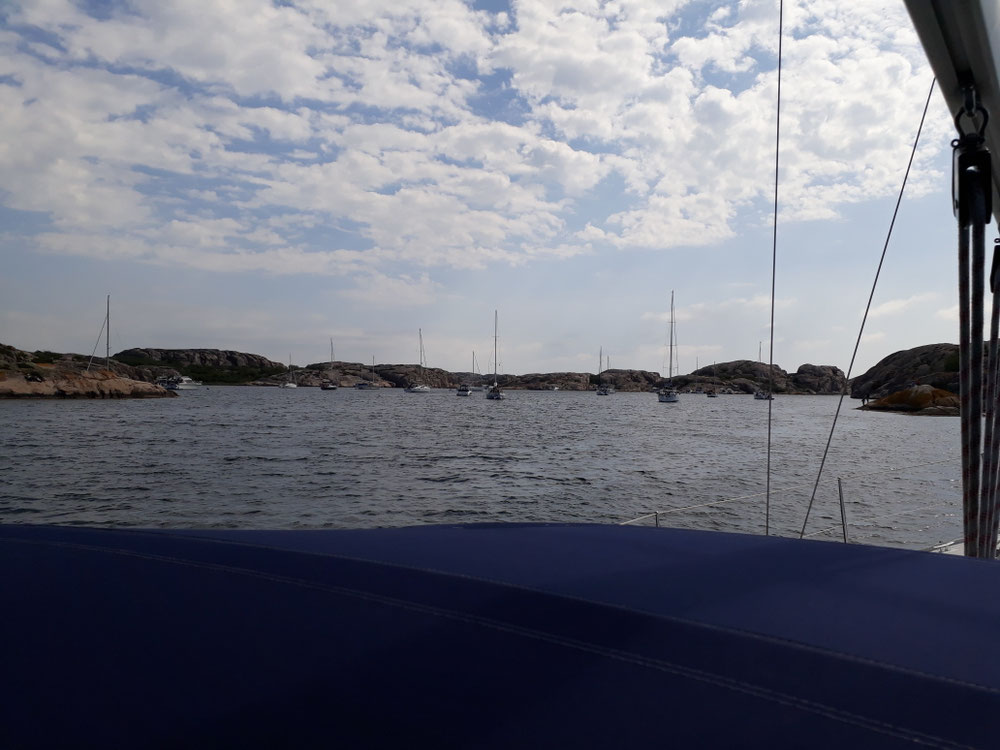 Today started with overcast sky, which was refreshing after almost 2 weeks in a row of sunshine. 
We set out to go to the Väderöarna a bit further out towards the open sea. Getting there shortly after 12 o'clock we thought would secure us of one of the scarce spots in the canal called Strömsund. Well, we're wrong. The area was packed with boats and we decided to leave for an optional location just outside Fjällbacka, called Gluppö. Here we had more luck and are now svojing in the bay with lots of other boats. 
This place is also filling up more and more. It seems to be true, what I've heard about the west coast natural harbors, they are full! 
Just after we arrived the sun broke through the clouds so we are just chilling now. I'm trying to tie up some loose ends for the weekend and for the next week.