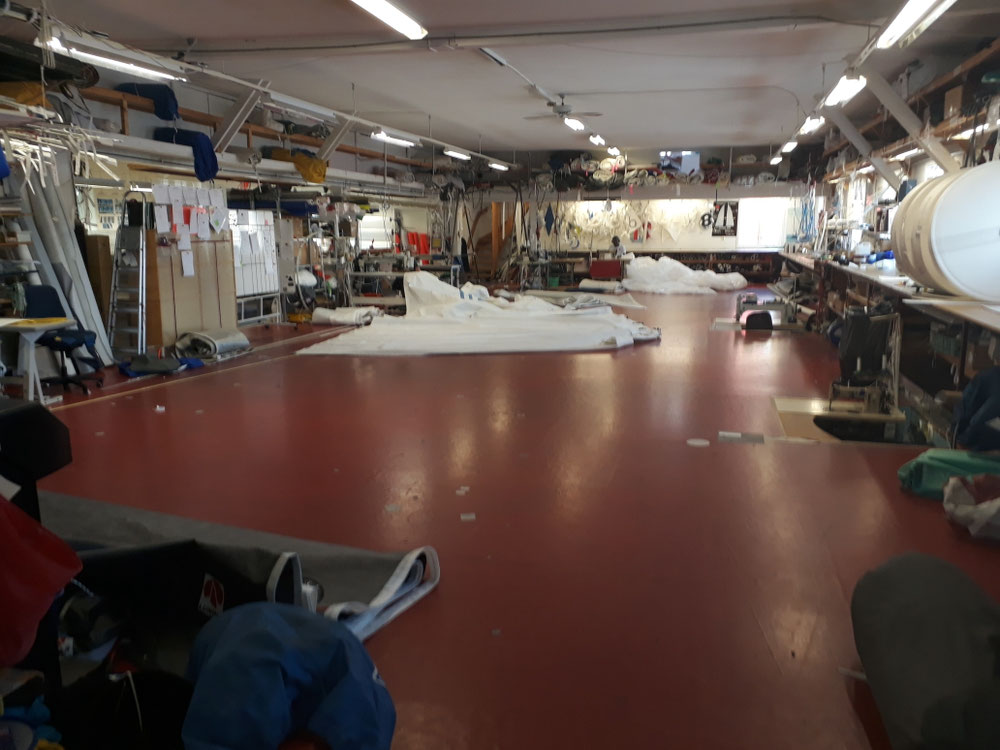 Waking up I had the idea to try to change the appointment for the sail repair from Friday noon to this morning. So during breakfast I called the sail maker and he agreed.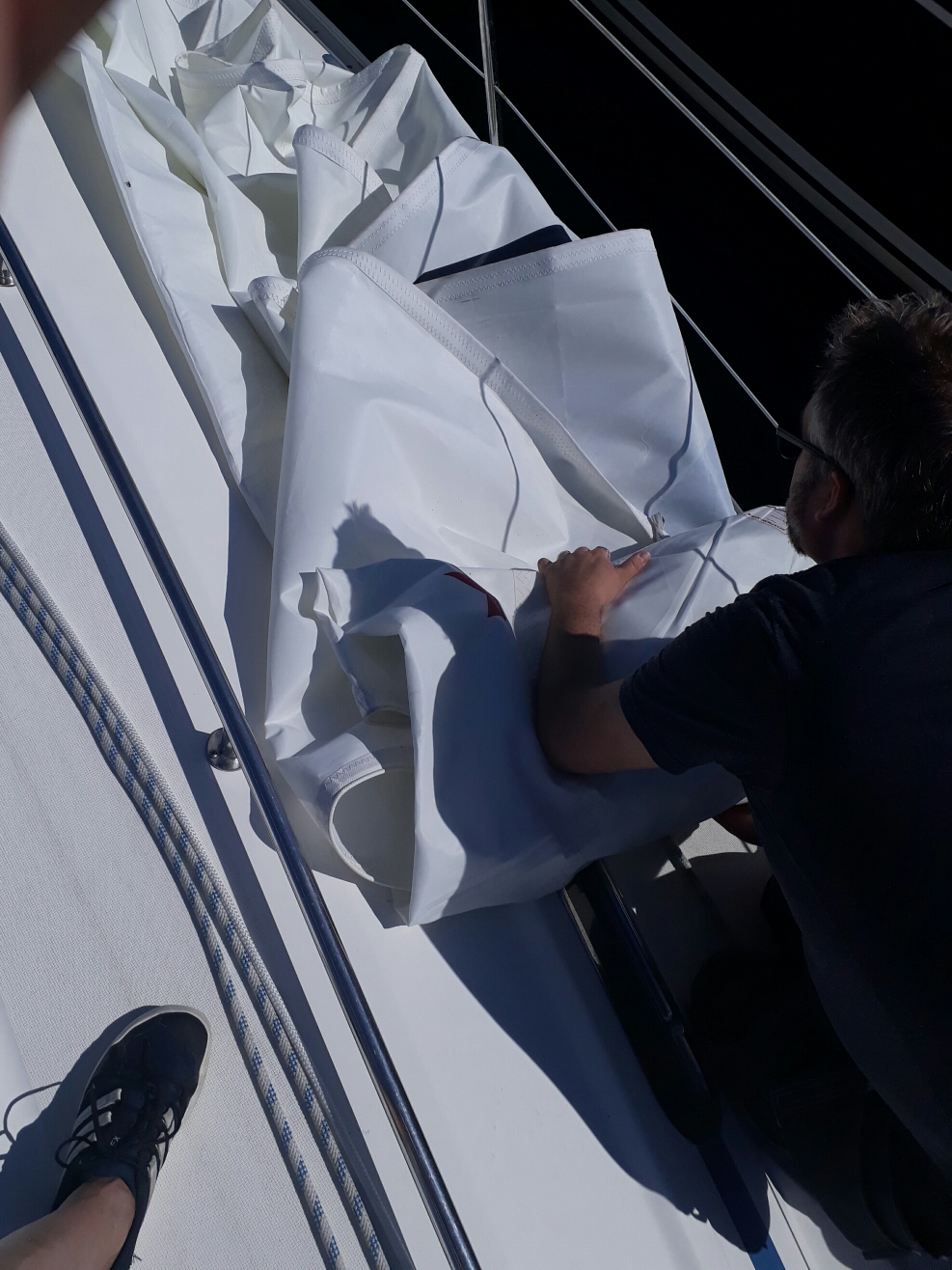 Also here we were lucky as the day before. The sail was finished in less than 90 minutes and we set off for Vrångö shortly after 12 o'clock. 
After a few hours of sailing, tacking and avoiding stones in the water we got a nice spot in the harbor of Vrångö. Boat neighbors and harbor master jointly helped by taking our ropes. 
It was so hot we quickly set out for a swim and after that Thanya did her magic on the stove. She served spaghetti with tuna that I just could die for. With the red wine that Anna-Maria and Johan brought, we had a dinner that is hard to top in a very good restaurant. 
The day ended again with a magnificent sunset!
By the way, Johan took the initiative to pump up the dinghy that had lost considerably of air in the heat of last weeks.
Thanks!