Tonight my sweetheart Martin arrives around 1 at night here at the robbery harbor Lilla Bommen. From then on I will feel safer here. 
Luckily we have a better spot this time at the end of the pier A8 instead of A1 that was so easily accessible by strangers. 
Docking here was challenging today, we had winds against us and the harbor is very narrow, additionally you have ferries leaving and coming. 
My first attempt I had to abort,  second approach a ferry got in between. Then I started again and just when I wanted to go for it the same ferry was backing and leaving blocking my way. We managed finally, not as elegantly as I had wished for, but well enough.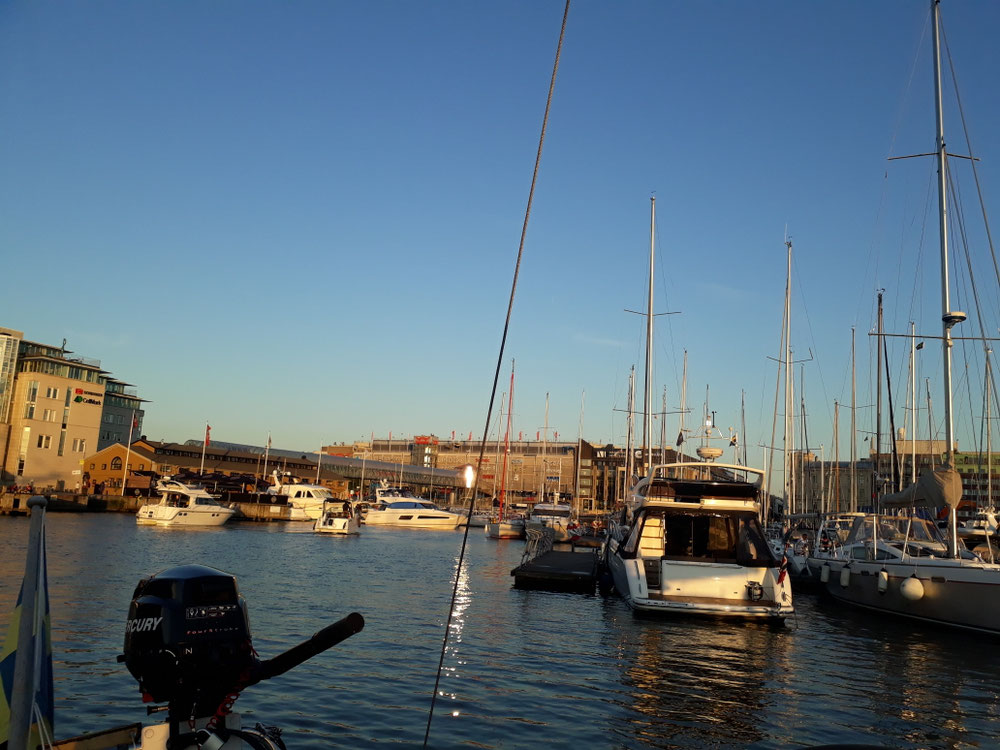 We started our day slowly today having breakfast around 9 o'clock and going for a swim afterwards, was lovely in Vrångö! 
We then set off to do a sightseeing round around the island Vingö with a lighthouse. This island is sung about and mentioned often in Swedish literature or folk songs.
At first we were disappointed of the sight, but rounding the island we found some angles that were better.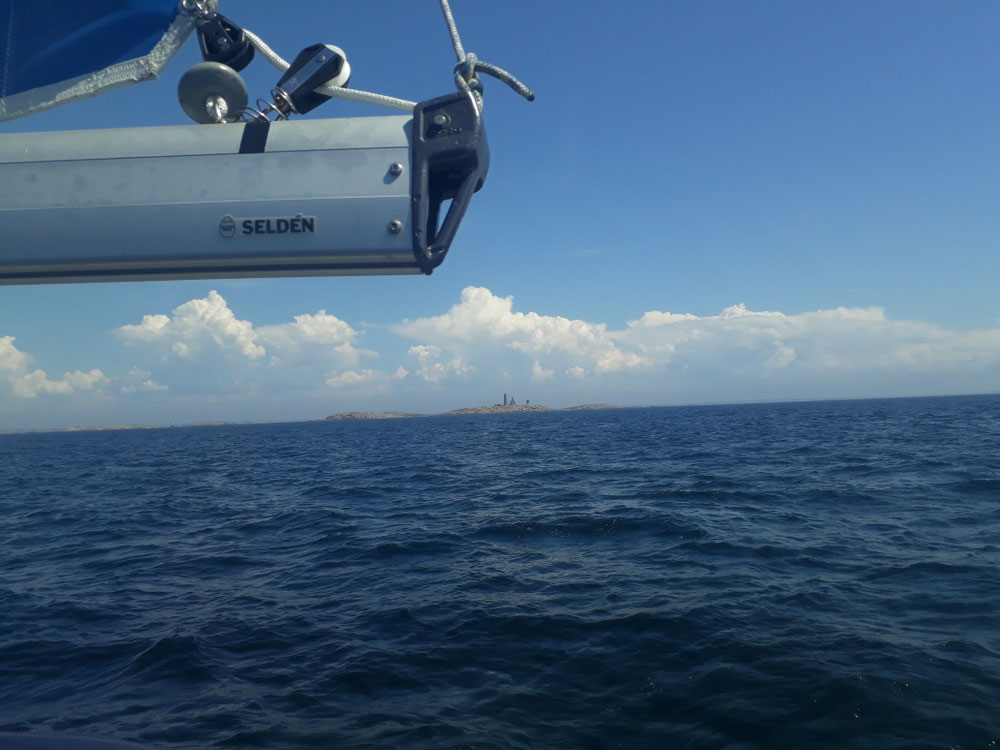 The winds were fair and we tacked a few times passing anchored huge ships. 
Johan got the hang of steering and reading the GPS charts as well as setting the autopilot, so I got a good rest from standing behind the wheel and could enjoy the passing sights as well as the sun.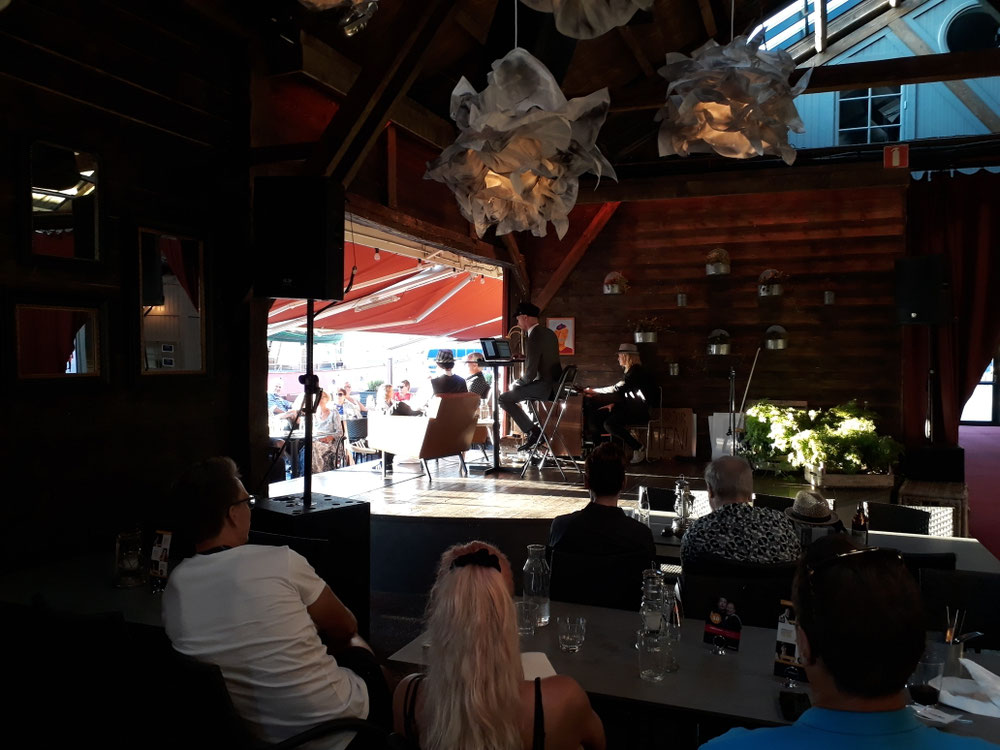 After arriving here in Lilla Bommen, we went for dinner at a place close by that Thanya had tried out a week earlier. Just when we were almost finished eating a live comedy show started. 
I had trouble understanding the jokes, since they were tied to local knowledge or incidents. A few things made me as well as Anna-Maria and Johan laugh. Thanya in the meantime had gotten a hold of the Wifi password and was catching up on news. 
Now we're back at the boat and have live music from our neighbors, the hotel boat. Wonder how loud it is going to be? Probably hardly as loud as Grebbestad Röde Orm disco night 6 days ago!