Yesterday leaving Skanör to go south around the sand dunes, I thought I had rounded my most southern part of my journey. 
But shortly after leaving Grislövs läge harbor today having set sails, we passed Smygehamn.
Anna pointed out this is the most southern part of Sweden, so we did it today not yesterday as I thought.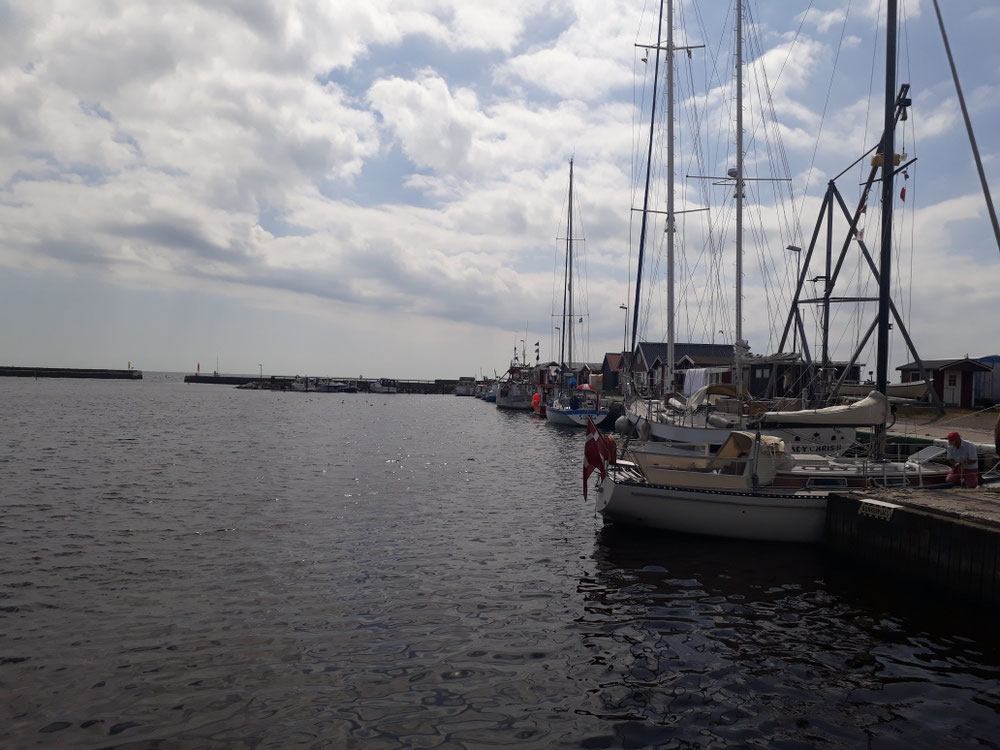 After arriving in Grislövs läge fairly early in the afternoon we all took it slow. 
Coffee was called for after napping. 
Anna and I were in charge to cook dinner. 
What we both didn't know was that Torsten neither likes olives nor capers. We even had placed the glass of capers on the table, to add if necessary.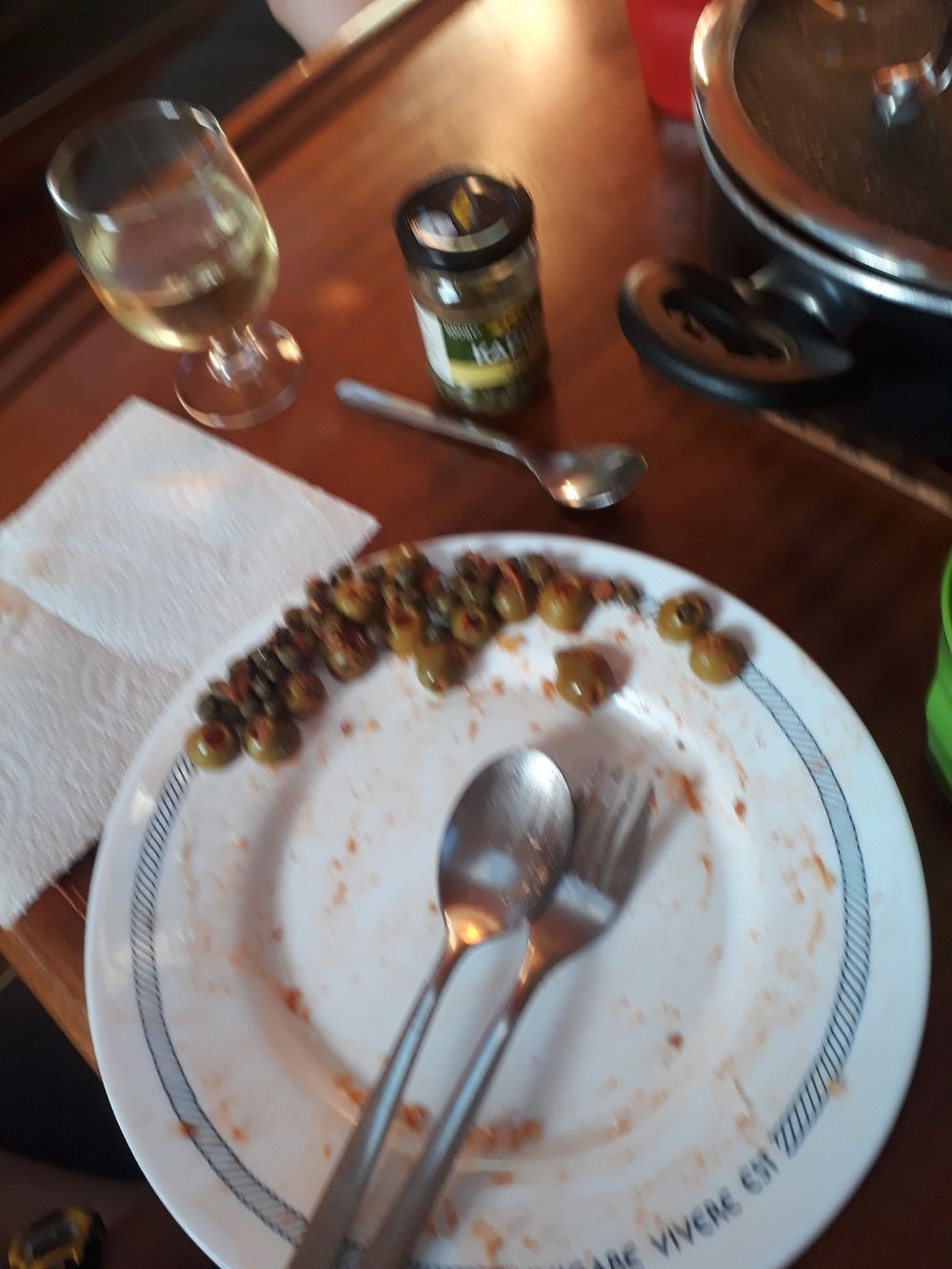 Torsten anyway liked our creation and finished the sauce, by serving himself numerous times. 
I went to bed early and this morning, after to very good long nights sleep in a row that world looks brighter. 
Today started with getting diesel and then expecting the wind to pick up. 
We set sails and liked it so much that when almost in Ystad our set target, we decided to go further. We ended up in the small harbor of Kåseberga, which we all liked! 
So about 35 sm today, impressive! 
One of the best things is that Anna was well today,,not like yesterday, when she partly turned green, but managed not to throw up.