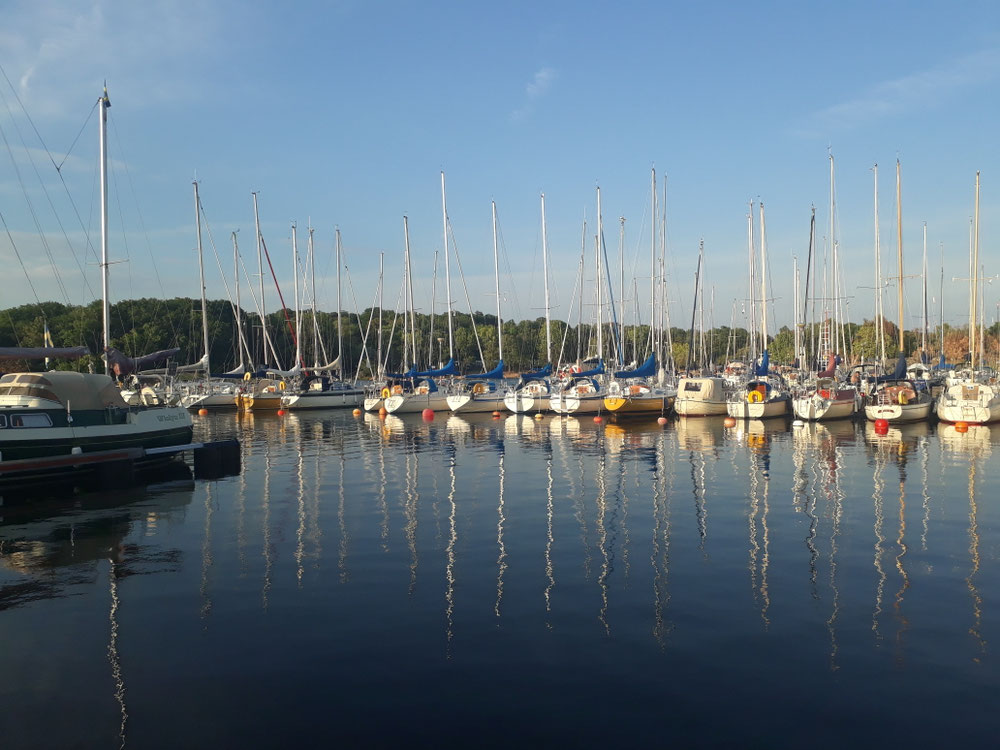 What a day, it was supposed to start with thunder in the morning, that didn't manifest. Instead during the day more and more thunderstorm clouds appeared both over land and over see. While we were underway I checked the rain radar repeatedly to see how the development was progressing. 
This I could do with Alfons the auto pilot working while we sailed. 
Suddenly, we were on open water, another sailboat just appeared out of nowhere to us and crossed our path. We missed each other by not more than half a meter. 
Angels must have been guarding us. We had the right away with our boom on backboard, but that would never hold up, if something had happened. Strange that both boats came so close and both of us so lucky!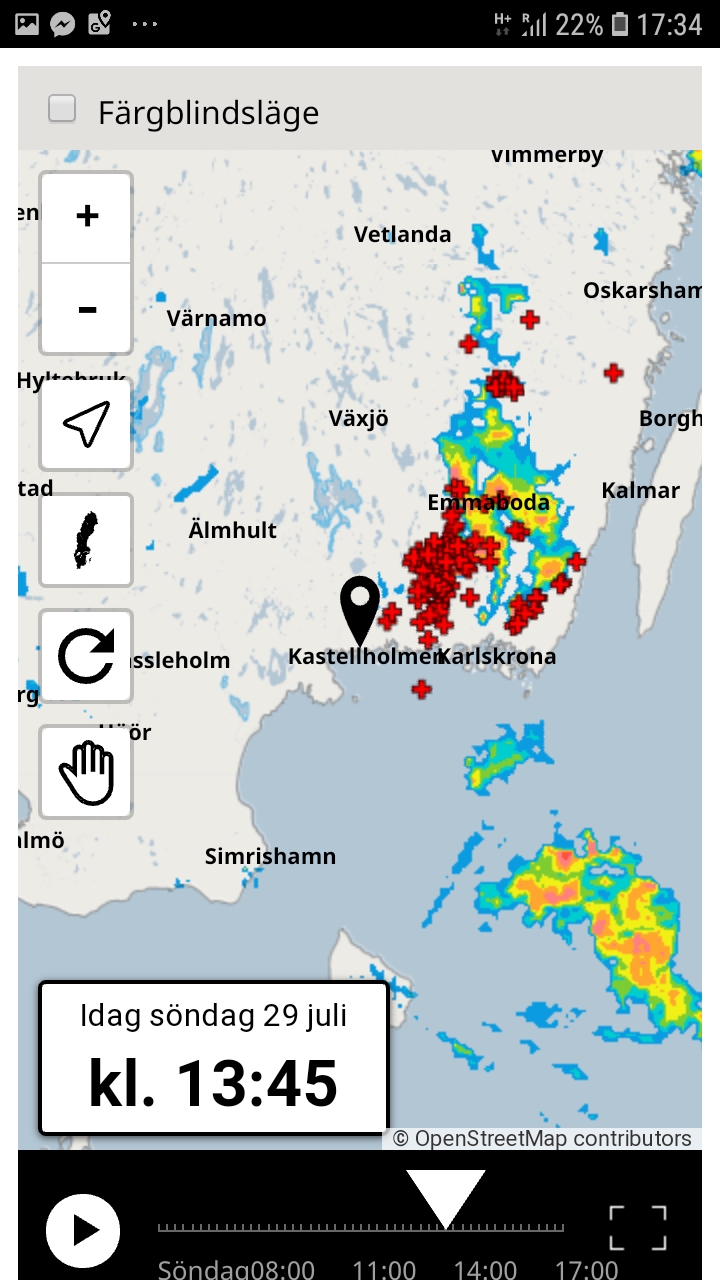 With the thunder and lightning on both sides of us, we also ended up going in the middle and then both celles moved away from us.
The next lucky thing was finding a small pier right after we had passed the Hasslöbridge that we could dock at to pump out the toilet. Especially handy, since we had found out the Dragö harbor pump was broken. 
The next cool thing is the spot we got in the harbor right next to service house and bathing platform. Additionally we have access to free bicycles from the harbor. 
So for dinner we took advantage of the bicycles and checked Karlskrona out and had dinner. 
Let's see what my birthday tomorrow brings, that I hope will be calm and quiet, without any planning.