Grebbestad is originally a fishing town, also home of the known fish tin factory that my anchovies are from, when I make Jahnsonns frestelse.
Linn and I had expected to get at least a bit more than an hour sailing, this morning, but the wind was either non existent or against where we wanted to go. So we ended up motoring through a beautiful island landscape before arriving before 12 o'clock here in Grebbestad.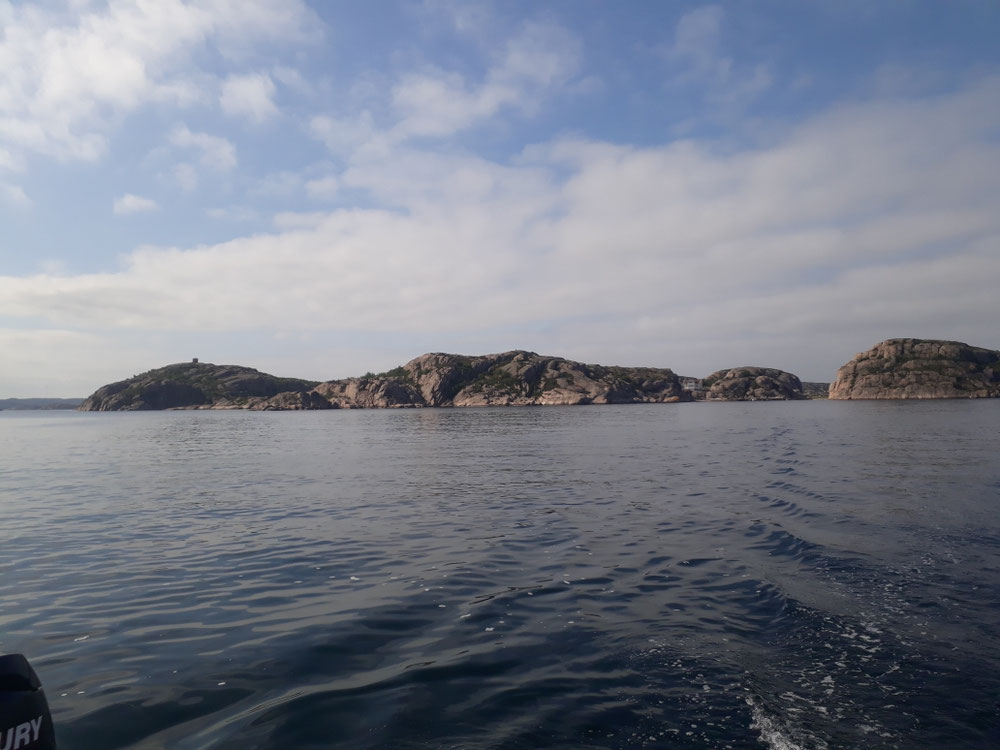 After getting gas, emptying the toilet we docked in our spot 15 for one night. Linn reminded me to get the wash done first, which I could. Then we treated ourselves to lunch at the restaurant right next to the pier and our boat. I had delicious smoked shrimp, yummy!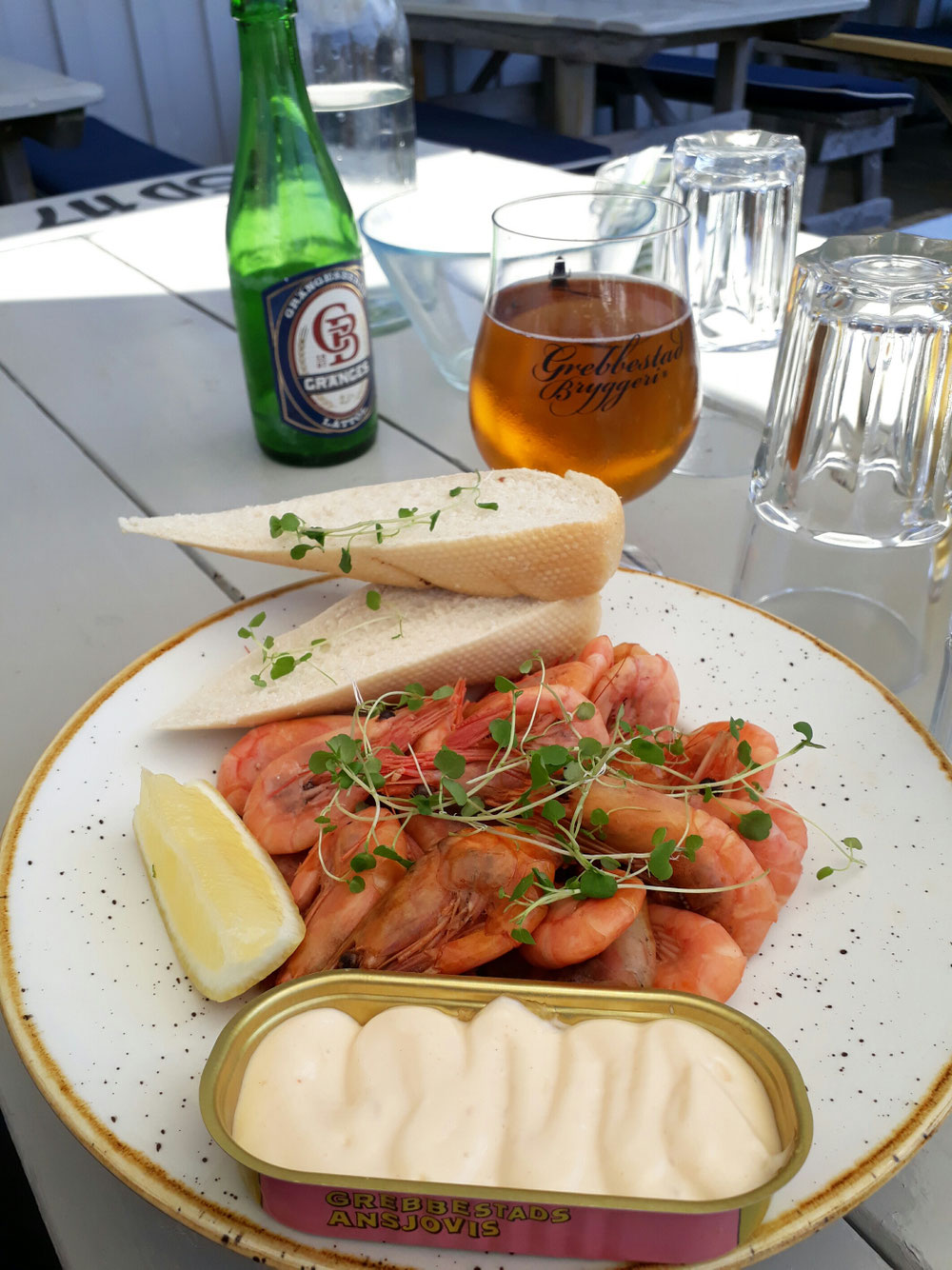 After this Linn chilled in the sun on deck and I went grocery shopping for the next crew. I felt better taking care of this, even if I didn't get a hold of everything I had written down, since we need to clean and re-park the boat tomorrow. I really hope we get a good spot, since I only could reserve for one night. 
Me worrying about this isn't helpful! 
We will continue cleaning the boat tomorrow. 
So after shopping, chilling for me too and a shower, we went for a great dinner. 
Linn treated me, so cool!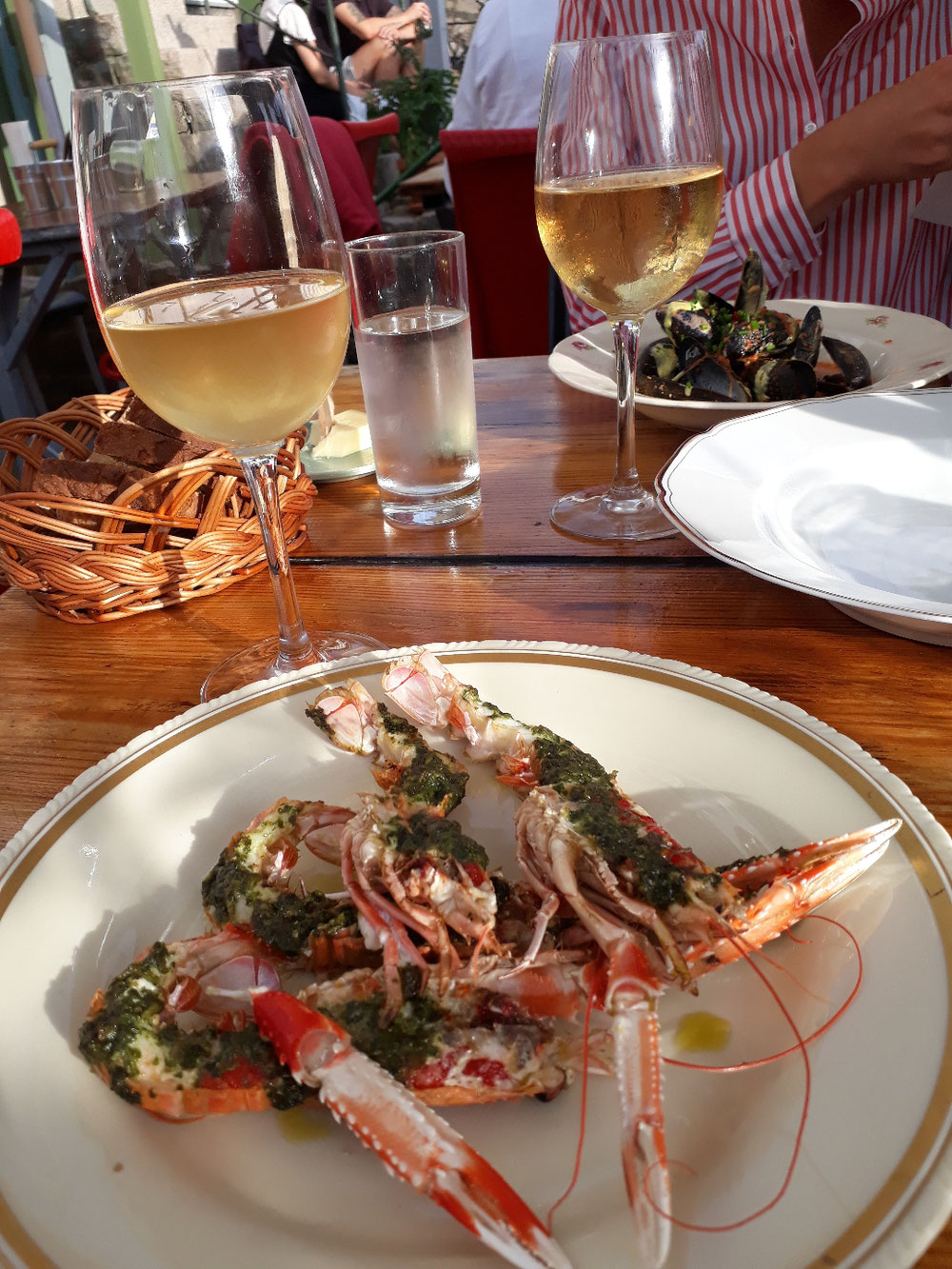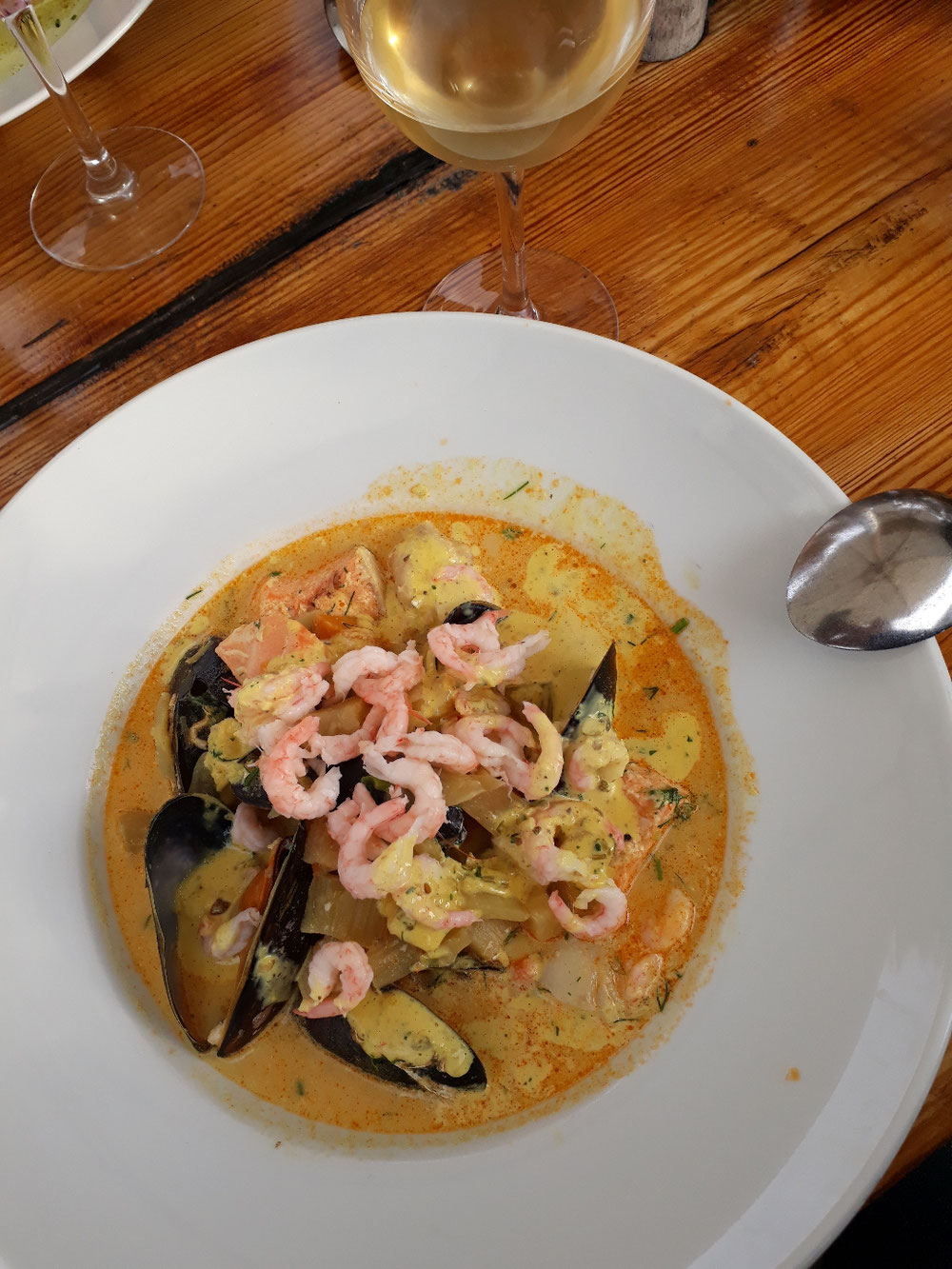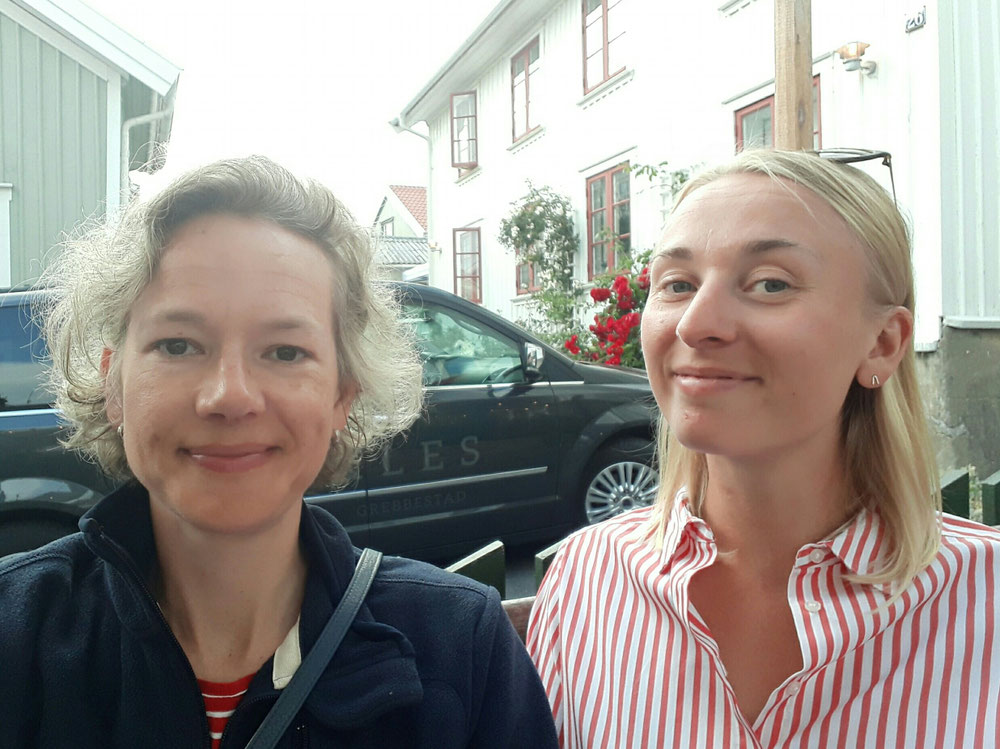 I'm happy, we have had a good week, with lots of sailing, even if not today. 
What's also cool that by shorting the journey to end up here, we had more time to enjoy natural harbors and chill and talk if we wanted. Cool was also the weather, which makes the experience like out of a picture book of swedish summer.