We set out today to stay at the same beautiful natural harbor spot as I had with Linn. 
After an awesome sailing day we arrived there and the spot had 4 boats parked there with no good space for us to cram in too.
Quickly we decided to go to Bovallstrand instead. This turned out to be a good choice. We all liked it immediately.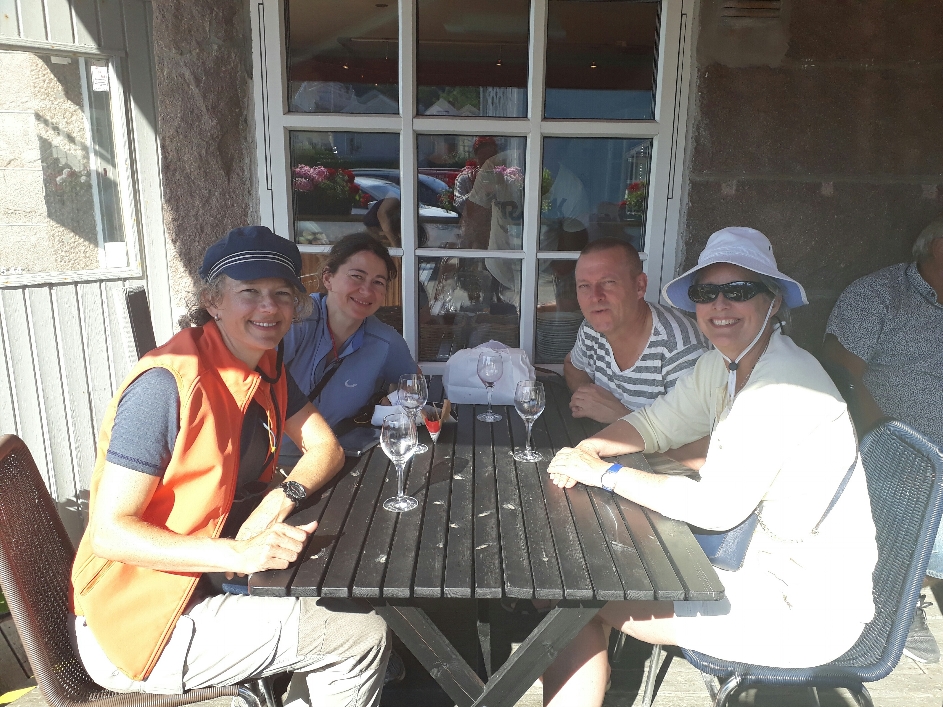 One more thing, the last night in Grebbestad was very challenging, we had secured a spot that I was so happy about it turned out next to the local disco, that was playing music with bass that I could feel in my bed until 3 o'clock in the morning.